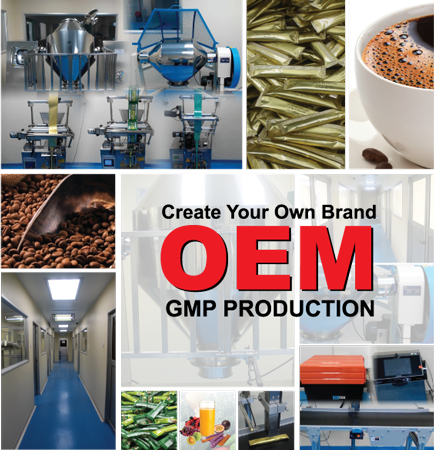 Q & Z Food & Supplement Industry Sdn. Bhd. is a professional GMP and HACCP standard manufacturer of coffee premix and beauty care health beverages. Our mission is to provide world class innovative products of the finest quality delivered with Zest using natural ingredients free from artificial flavours and preservatives. All our products are manufactured in full compliance with rules and regulations of the government.
Our exquisite range of coffee are a perfect blend of carefully selected fine quality Arabica and Robusta coffee beans sourced from the best practices high end growers and are then passionately roasted under strict temperature control to give you that extra oomph and distinctive flavour. Our functional coffee is specially developed for a healthier lifestyle and at the same time promotes beautiful skin and body fitness. Developed and refined after exhaustive research and extensive taste testing guarantees its coffee purity and superior quality.
Our Natural Functional Beverage Premix contains natural ingredients extracted from fruits, vegetables, grains and herbs as well as marine collagen peptides. These raw materials contain various active agents, including naturally occurring antioxidants providing optimum solutions for skin beauty and body wellness. We also provide customised private brand manufacturing services as well as OEM, ODM, OBM, R&D, Design, Printing, Packaging (in bottles, sachets, etc) and Consultation – A One Stop Total Service HUB.